Just North of Toronto, you'll find the quaint rural township of King. Known for its dozens of parks and amazing landscapes like the hills of the Oak Ridges Moraine, King offers many amenities for nature enthusiasts, such as hiking trails, marshlands, and the Goldie Feldman Reserve. In addition, there are many stunning homes for sale in King, both rural and urban.


While the beauty and wondrous community of King continue to attract new buyers to the area, sellers might be wondering how to achieve all their real estate goals when it comes time to list. Thankfully, with the help of an expert Realtor, sellers can expect top-dollar offers and a quicker sale. So, if you're considering listing your piece of King real estate, don't go it alone. From putting up the For Sale sign to closing the deal, award-winning luxury agent
Angela Rossi
has the skills and expertise to guide you toward a successful and seamless sale.
What teaming up with a Realtor does for you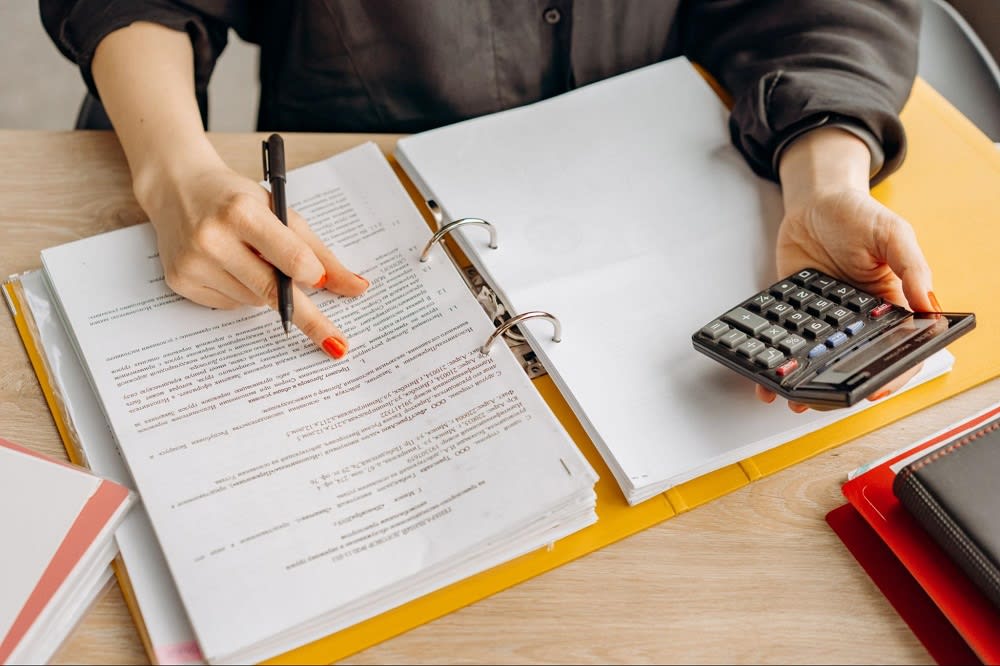 Photo courtesy of Pexels
Exceptional Realtors expertly combine their drive and skill with high energy and personality, making them the perfect liaison between you, other agents, and potential buyers. Understandably, many homeowners might feel tempted to go the "For Sale By Owner," or FSBO, route to avoid having to pay commission fees, but a commission to Realtors ensures that you have expert guidance by your side at every point. In fact, a Realtor will put their best foot forward for you at all times. Their skill set goes even beyond the selling process — they are ready to assist in various ways before listing.

Your pre-listing checklist may include:
Touring and getting a feel for your property in advance

A discussion of your goals for the sale

Researching property taxes and other costs

Assessing the current market conditions and recent home sales in the area
Realtors are also an excellent resource for various other skilled professionals you'll need throughout the process, having worked with many professionals like home inspectors and real estate cleaners. These services will be of excellent use to you throughout your selling journey.
Top 5 reasons to work with a Realtor

1. They utilize professional marketing techniques

Real estate agents have access to multiple listing services to get your home seen and sold. Listing your amazing property on a variety of well-known platforms enhances your outreach to buyers and increases your chances of selling quickly and for higher offers.


In addition, agents are well-trained in marketing and advertising strategies targeting your niche market. They know how to create compelling stories around your property beyond its specifications and implement non-traditional methods to garner interest in your listing, such as social media engagement. At every turn, they will have innovative marketing tactics at the ready and work tirelessly to connect you with serious buyers searching for a home just like yours.
2. Your agent expertly handles the paperwork
Selling a home is one of the most significant transactions people make during their lifetimes, and it's critical to ensure that the paperwork filing is done correctly and promptly. Of course, there's much more to selling a house than one simple contract signing between buyer and seller. Realtors quickly and efficiently expedite the dozens of legal documents and forms required, and they can explain any technical terms or conditions you have questions about.
3. They will organize all the details
Selling a home involves a lot of work. Between navigating the back and forth of scheduling tours, handling photoshoots, and updating online correspondence, it's easy to get bogged down in the little details involved. Thankfully, expert Realtors are a one-stop shop for handling all the logistics of selling King real estate. They are adept at scheduling tours, communicating efficiently, and keeping you updated every step of the way.
4. You can expect better offers and to sell faster
Working with a skilled Realtor increases your chances of getting the best offers in the fastest amount of time. Realtors possess keen negotiating skills and can verify a buyer's lender and qualifications, eliminating unqualified buyers and reducing low offers. Skillful agents work with the best professional stagers, resulting in homes spending less time on the market and impressing buyers at every turn.
5. With you until the end
Shaking hands with the buyer is not quite the end of the deal. Your Realtor is with you until the last document is filed and the keys are in your pocket. They attend the closing to ensure it runs smoothly. They'll verify titles, keep copies of essential files as needed, and advise and negotiate last-minute repair requests. Realtors can even help you find the best moving company.
The cons of choosing FSBO

If you were planning on selling your home on your own, read on for a few tips as to why this might not be the wisest move.
1. Slower sales
The majority of successful home sales are made possible thanks to Realtors listing properties on the MLS, allowing thousands of buyer's agents to connect with listings. If you choose to go the FSBO route, your home's exposure to buyers will be much more limited, and your home may take much longer to sell.
2. Missing the fine print
Selling a home involves a significant financial transaction, which is best left to the professionals to ensure proper execution. Homeowners selling on their own are often not equipped to deal with the obstacles that ultimately pop up, such as understanding the legalities around inspections, zoning, hazards, and repairs. Without being professionally guided with standard checklists and documents, you risk missing some critical points and causing setbacks in your sale.
3. A time-consuming process
Improperly preparing a house is one of the top reasons home sales fall through. It's full-time work juggling tours and meetings. From staging and repairing to updating your landscaping and handling negotiations, your patience will be tested as fast as your to-do list grows. The stress will pile up, and you may often feel overwhelmed.
4. Incorrect pricing strategy
The average homeowner is not in tune with the local market and, therefore, won't have knowledge of the fair market value for their property. Because of this, it's a challenge for sellers to price their homes competitively or accurately. Often, sellers are in a rush to sell and risk undervaluing their homes, or even more commonly, they might overvalue their homes due to personal sentiment.


When you're ready to sell your King home, consider the time and money wasted going it alone. What you may save upfront will add up with unforeseen fees and unfavorable offers. Instead, team up with an expert who knows how to get results. The skills and enthusiasm that a trusted agent like
Angela Rossi
brings to the table will get you the offer you want in the timeframe you desire. Reach out to
Angela
today to get started.

*Header photo courtesy of Shutterstock